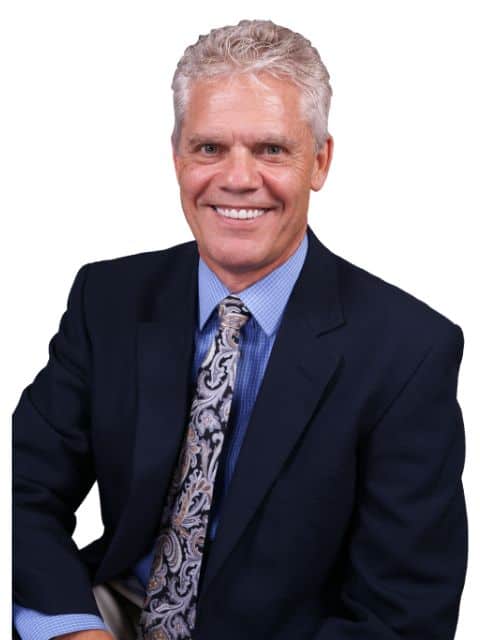 Salesperson, Associate Broker, Owner
Bill Weissgerber has been in the real estate business since 1984, primarily assisting families with vacation home real estate. Bill, although not a native of the county, has resided on Deep Creek Lake since 1973. After a very successful career with a well known national real estate firm, Bill moved to Railey Realty in 1992. He then assumed part ownership of the company, and has continued to be the area's most productive agent. Bill resides with his wife, Debbie, and daughters, Karisa and [...]
Bill Weissgerber has been in the real estate business since 1984, primarily assisting families with vacation home real estate. Bill, although not a native of the county, has resided on Deep Creek Lake since 1973. After a very successful career with a well known national real estate firm, Bill moved to Railey Realty in 1992. He then assumed part ownership of the company, and has continued to be the area's most productive agent. Bill resides with his wife, Debbie, and daughters, Karisa and Holly. In his free time, Bill enjoys golf, water-skiing, art, and racing.
Office Location
2 Vacation Way
McHenry, MD 21541
Contact Info
Specifications
Languages:
Specialties:
Service Area:
Bill's Testimonials
Bill was fantastic to work with. His knowledge of the area and the real estate market is a real asset. He was very professional and was quick to respond to all of our questions. We certianly would recommend him.
- Paul & Patricia, Buyer 2018
Bill did a great job selling our house quickly for nearly its asking price. We settled quickly and everything went very smooth. We were so pleased with how quickly and smoothly everything went.
- Pech Properties LLC, Seller 2018
Our experience was very professional with Bill and his team. They were quick to respond to questions or situations. I would recommend them in the future.
Lowe Trust, Seller, 2022
My recent experience with Railey Realty & Bill Weissgerber was stellar. I love my new house and as usual, Bill understood my taste and my needs, so only took me to properties that were a possible "fit." I was able to find my house in one weekend! More importantly, I have purchased and sold multiple properties over the years at Deep Creek Lake and the personal service, soild professional advice and continued support "after the sale" has never ceased to impress me. If anything, Bill and Railey [...]
- Karen D., Buyer 2017
Bill & Amy were amazing to work with. Very professional, they stayed on top of everything to ensure we closed on time. They also guided us to the best house so we didn't make a buying mistake. We will forever be indebted to their services. We highly recommend Bill & Amy to everyone we talk to.
James and Melanie G, Buyer 2021
Our realtor, Bill Weissgerber, analyzed the potential sale of our property and the purchase of a fantastic property on the lake front. Our buyers paid over our list price and Bill negotiated a great price on our new property. 
Steven and Carla H.
26 September 2023, 16:21 PM
I have known Billy and his family for years. He is a top notch individual and that carries right over to his role as a Realtor. TOTAL CLASS and he knows how to treat people. I wouldn't think of using or recommending anyone else.
- Bob G., Seller 2019
Bill Weissgerber is an amazing agent. Always pleasant responsive and professional. Bill got us an excellent price on our home. We wouldn't consider using another agent.
David and Judy D Seller - 2021
Bill W is the best! Wonderful experience! Great knowledgeable of the lake!  
Gordon and Joan S Buyer - 2021
Bill has been our go-to guy for everything real-estate at the lake. He has made buying and selling seamless and handled every aspect of the transaction with the greatest level of professionalism and never missed a step. Thank you for all your help in completing the transaction. And a big thank you to Amy who was always available and a great help.
Mountain Top Revocable Trust, Buyer, 2022
Contact
Hi there! How can we help you?
Contact us using the form below or give us a call.
Hi there! How can we help you?
Contact us using the form below or give us a call.